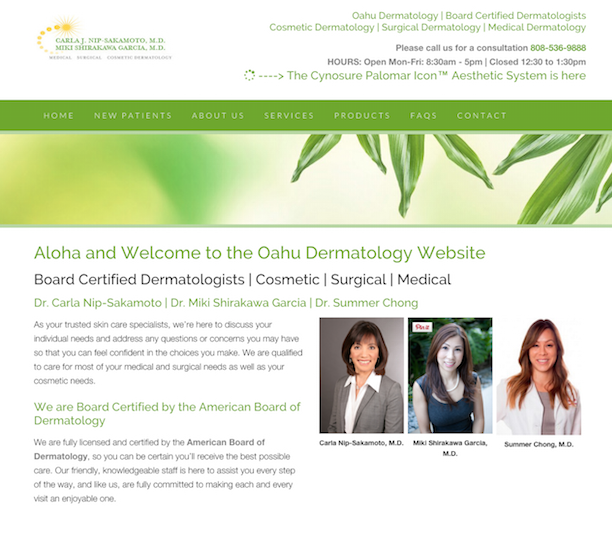 Oahu Dermatology, based in downtown Honolulu, wanted a fresh clean look to their existing website. I selected the Genesis Beautiful Pro child theme, applied some css tweaks of my own and launched the new site.
I worked with Dr. Carla Nip-Sakamoto and Dr. Miki Shirakawa Garcia to update content and added basic SEO to the site. I also set up a Google Analytics account for them and submitted their sitemaps to the major search engines.
Thanks to Koomohost for the referral. Great clients to work with!